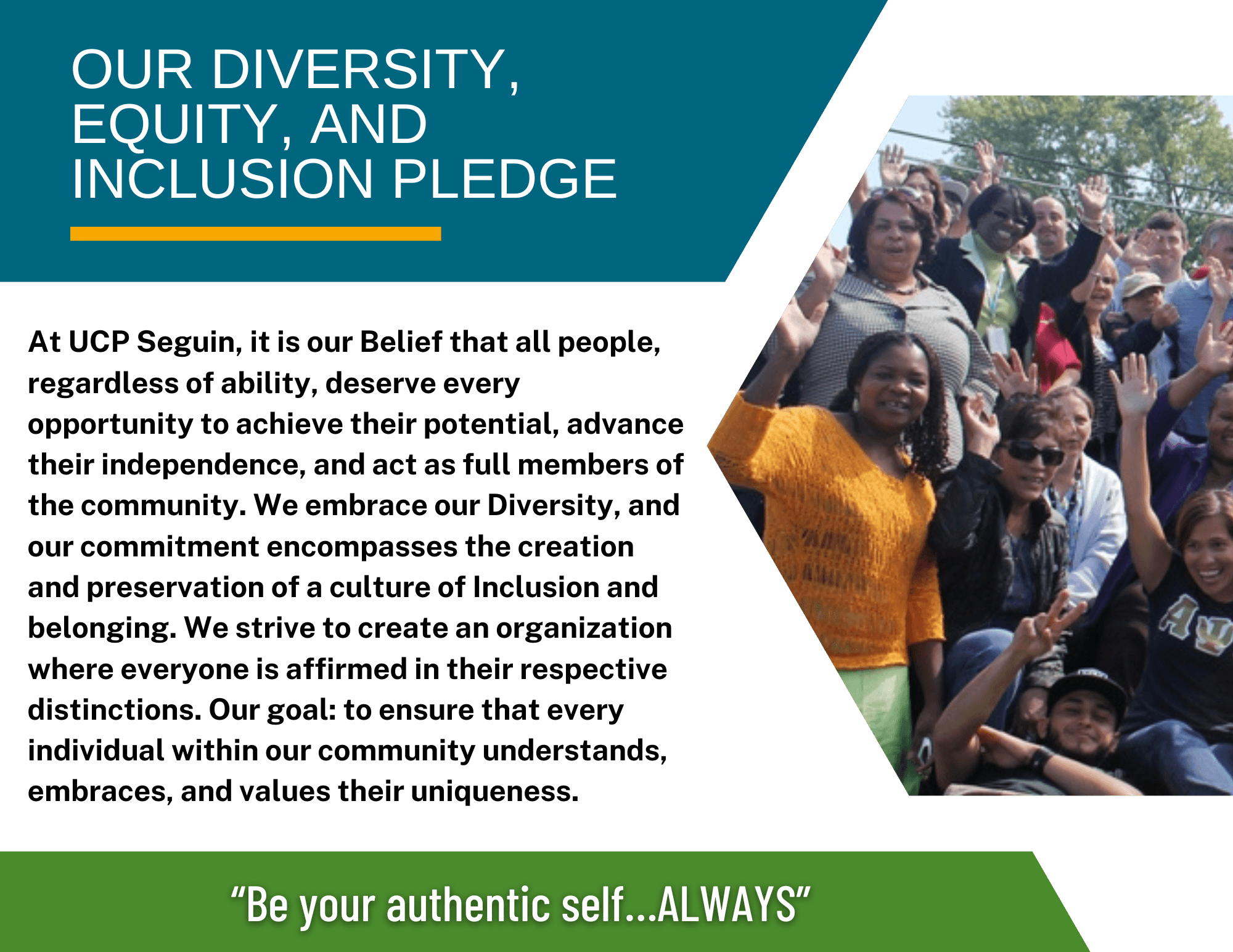 Our Mission
We believe that all people, regardless of ability, deserve to achieve their potential, advance their independence and act as full members of the community.
So we stop at nothing to provide life skills training, assistive technology, meaningful employment and a place to call home for people with disabilities, as well as specialized foster care for children.
Our goal: Life without limits for people with disabilities.
---
Our Vision
We believe in life without limits for people with disabilities. We empower our staff to reach their full potential so that they are able to enhance and innovate our programs and services. Whether you work, live or receive services at UCP Seguin, we are committed to a compassionate, inclusive environment where diversity and accessibility are valued and supported.
---
Our Values
Accountability: Creating a culture of personal ownership; actions and decisions matter.
Accessibility: Understanding and appreciating who you are and what you need.
Belonging: Assuring an environment where everyone fits in and thrives as an important member of the group.
Care: Providing a place where people experience both physical and psychological safety.
Compassion: Fostering an empathetic and encouraging atmosphere.
Connections: Joining together to expand influence.
Fun: Enjoying good work, good times and good people.
Inclusion: Ensuring equitable access and opportunity; acknowledging everyone has worth.
Innovation: Inspiring new approaches and services that enhance lives.
Transformation: Building positive relationships and programs through thoughtful collaboration.
---