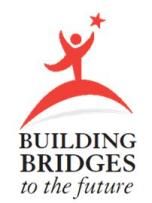 In 2009 a coalition of nonprofit agencies combined their expertise in serving adults with developmental disabilities to form a unique partnership. Serving as lead agency, UCP Seguin worked with these partner organizations to initiate the Building Bridges to the Future initiative. This innovative project is designed to serve the needs of special education students and their families, as they face the challenges of transitioning successfully from high school to adult services. Through this collaboration, students with developmental disabilities and their families learn what services are available for them as they try to navigate through this difficult period in their lives.
Our Building Bridges Transition Outreach Specialist and Project Staff play key roles with students and their families as follows: 
Serve as the primary liaison for the program
Attend Individual Education Plan meetings as part of each student's interdisciplinary team
Work with Special Education department staff to ensure that transition is part of the IEP
Develop and maintain linkages between families, Special Education staff, and adult service providers
Provide in-service training and coaching sessions for parents, guardians, and students
Advocate for and assist in establishing eligibility for community services for students
In addition to providing assistance through our Transition Outreach Specialists, the Building Bridges project now offers, on a limited basis, adult transition experiences to students during spring, summer and holiday breaks. These experiences include vocational training, job trials, basic training in skills of daily living, and various therapeutic activities designed to prepare individuals for their transition to adult services.