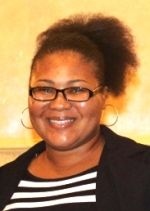 Shakita Collins
Pillar of Support
When Kent moved into his new home in February, he had a difficult time adjusting. Not only did he leave behind his old room, but he left behind all of the people who were important in his life; his friends. The people that he was closest to – the ones who he knew and who knew him best - were suddenly gone and he had to start all over.
Luckily for Kent, Shakita Collins was there waiting for him when he got there and she was immediately and completely tuned in to him. After all, it's hard move away from everything and everybody that's familiar and knowing that, Shakita made it her mission to establish a relationship with Kent so that he would feel happy and secure.
While getting to know Kent, Shakita learned pretty quickly that when he was out and about doing things in the community, he was happy, a social butterfly, different than the sad and angry person that was at home. And his happiness continued for several hours after his outing ended. It was clear to Shakita that Kent's being out and active was good for everyone and was the key to his successful transition.
Shakita took Kent out frequently. She took him to the movies, the park, the mall, restaurants. She took pictures of him on the activities and was excited to show others the photos of his bright smile. His beaming face told the story of how happy he was when he was busy exploring his new community.
To solidify his membership in Park Forest even further, Shakita arranged a special outing for Kent's first birthday in his new home. She organized a tour of the police and fire stations and as part of the tour, Kent was introduced to the police officers and firemen who work to keep Kent's community safe. He was allowed to sit in the driver's seat of a real squad car and one of the firemen even gave Kent his helmet to wear. He was thrilled! He will likely never forget this special birthday.
Shakita took the time to really get to know Kent. She not only took the initiative to make sure that he felt welcome in his new home, she also helped him to become a full-fledged member of his new community. Shakita's attention to Kent after his move has been crucial to his successful transition. Right away, he had a friend, a support system, someone who was determined to make sure that he was ok.
Thank you, Shakita Collins, for everything you did for Kent to help him feel welcome in both his new home and his new community. You are a Shooting Star!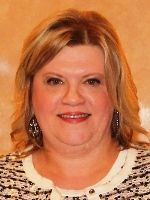 Amy Giacalone
Leaving No Stone Unturned
When someone pours their heart and soul into advocating for others, it is hard to narrow down just one thing to showcase. There are so many things to talk about related to this Shooting Star but we will focus on just one today.
Paul had lost touch with his mother more than 15 years ago and when he mentioned that to his case manager, she was heartbroken. Amy Giacalone was determined to do whatever she could to help the estranged pair reconnect. After some sleuthing, she was able to track Paul's mom to an address in Nevada. Encouraged by her progress, Amy reached out to Paul to let him know what she had learned. He wasn't sure what to do next so he asked Amy if she would be willing to write a letter to his mother on his behalf. Amy sent Paul's mom the following letter:
"Hello, my name is Amy Giacalone. I am a case manager working for UCP Seguin of Greater Chicago, a social service agency that has been supporting Paul since 2016. I have been working with Paul since July 2017. He has asked me many times if I could get in touch with you. I was granted permission from my supervisor to write you.
I do not know the circumstances of your relationship with your son and I completely understand if you do not wish to pursue a relationship at this time. I live by the motto, "it doesn't hurt to ask."
To give you a little information, Paul is currently living in a CILA, which is a lovely home, has three roommates and 24 hour staff supervision. Paul is also working at a car wash. He really enjoys his job and occasionally getting tips! Most recently Paul has gained some limited community access which he is OVER THE MOON about!
I'm very proud of his achievements and would like to know if you are willing to speak with him. Paul would like to call you. He is also willing to write a letter if that is better, but he recently got a cell phone and enjoys making calls. I can be with Paul during your conversation or you can call me directly to ask questions or arrange a call.
I hope that I have not upset you or caused discomfort in any way. While Paul would love this opportunity, I have prepared him that you may not be interested at this time. I would appreciate it if you called or emailed me regardless of your preference for contact, so that I can give Paul an answer. My contact information is below. Thank you very much for your time."
Paul's mom contacted Amy shortly after receiving the letter and said that yes, she would love to talk to her son! Since that time, Paul has called and spoken with his mother and they have exchanged pictures via text. He plans on calling her every week and she may even come visit him for Christmas – he cried with joy and happiness.
Thank you, Amy, for helping Paul to reestablish a relationship with his mom after 15 long years. You are a Shooting Star!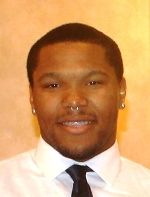 Marcus Chestand
Rock Around the Clock
We all know that UCP Seguin provides services 24 hours a day, 7 days a week, including weekends and holidays. That means that in the middle of the night and the wee hours of the morning when most of us are sound asleep in our beds, our staff and foster parents who are on shift are on alert and responsible for taking care of any emergencies or crises that might arise.
The guys in the home that Home Support Specialist Marcus Chestand works have been faced with some serious health issues over the past year that have impacted both their emotional and physical health. There have been multiple emergency room visits, many medical appointments, and several hospitalizations. Way more than usual and way more than just one person can manage.
Marcus has provided consistent and genuine support to the guys at the home regardless of the time of day and has been nothing less than a blessing to adult foster parent Lisa Vito who has had to respond to numerous late night medical emergencies herself. According to his supervisor, Marcus has been called in the middle of the night and gotten out of bed to provide coverage over the past 10 months "more times than we can count" and has spent countless hours in the emergency room providing support both during his shifts as well as on his usually scheduled day off.
Over the summer, Lisa had to leave town unexpectedly and because of the medical and behavioral support that they need, all three of the men that live with her had to be temporarily moved into various shift-staffed CILA homes until her return. Marcus knew that even though this was a short term arrangement, it was going to be a difficult time for Richard. He also was aware that the staff working in the CILA were feeling apprehensive about providing care to Richard because of his medical needs – in particular his g-tube. So to make things less stressful for Richard and for the staff in the home, Marcus regularly reported to the CILA to provide support to Richard by assisting with his medications and tube feedings, but most importantly to provide familiar companionship to Richard.  
Marcus' dedication is such that he has gone above and beyond to provide support to the guys in spite of the fact that Marcus himself has been faced with a devastating loss in his personal life this year. When his supervisor has asked him on several occasions if he needs a break from work, Marcus repeatedly states, "no, the clients need me."
Thank you, Marcus Chestand, for the support you have consistently provided to Richard, David, and Keith (and Lisa Vito, too) during various medical emergencies and for helping Richard to feel more at ease in his temporary placement this summer. You are a Shooting Star!