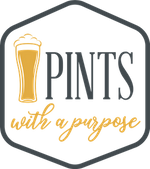 Great Beer! Great Cause!


Join UCP Seguin and Skeleton Key Brewery for a night of beer education, tasting, raffles, and raising funds for children and adults with disabilities. This one-hour virtual event takes place Thursday, June 17th from 7:00 - 8:00pm. Staff from Skeleton Key will provide a brief lesson about each beer and provide insight into their brewing process. 
Beers included in the tasting:
"7th Evil Ex" Schwarzbier (Black Lager)
"Cold Fresh Joy" Helles-style Lager
"Friends Don't Lie" American Pale Ale
"Your Dungeon or Mine" Barleywine


This form is currently unavailable. Try again later.
In partnership with: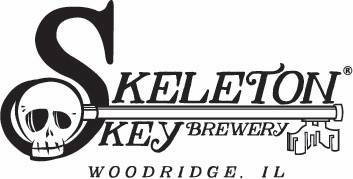 Event Details
---
Thursday, June 17, 2021
7:00 pm - 8:00 pm


8102 Lemont Rd #300
Woodridge, IL 60517
630.395.9033




Meet the Brewers:
Emily Slayton, Owner and R&D, Skeleton Key Brewery

Emily began homebrewing with a kit gifted to her by her siblings more than 12 years ago, and the hobby quickly became a passion that brought together her favorite things: beer, experimentation, and wild botanicals. Prior to opening Skeleton Key Brewery in Woodridge 5 years ago, she worked in Marketing as a copywriter and branding specialist. Today, she owns Skeleton Key with her husband and her brother, teaches beer classes at the brewery and for the College of DuPage's Business of Craft Beer Program, and serves as Vice President of the Board of Directors for the Illinois Craft Brewers Guild, where she contributes to educational, legislative, and engagement efforts. Her favorite SKB beer is our "7th Evil Ex" Schwarzbier.
You can participate in several ways:
1. Buy a ticket! There are two types of tickets. For those of you in the Chicagoland area, a Brewmaster package ($50) includes the link to the event, a four-pack of beer from Skeleton Key Brewery, and an event pint glass. For those joining us from out of town, or those who just want to watch and learn, the Spectator package ($40) includes the link to the event, a list of beers similar in profile to those discussed and available in most stores, and an event pint glass.
2. Buy raffle tickets! For just $5 a ticket, you have the chance of winning one of the gift baskets donated by local Chicagoland breweries. You can also participate in our Spring Raffle with a $1,000 cash Grand Prize! Tickets are just $25 each and will support our Spring Ahead Into The Light Appeal. Are you a Sox fan? We have 4 Guaranteed Rate Club tickets (food & drink included) with a VIP Parking Pass to a game during the White Sox - Astros series July 16th-18th. Raffle tickets are just $20 each!​​​​​​
3. Make a Donation! Not into beer? That's ok, you can make a contribution to the event with all funds directly supporting the children and adults with disabilities served by UCP Seguin.


John Szopa, Owner and Head Brewer, Skeleton Key Brewery

Prior to opening Skeleton Key with his sister, John worked with grain in a different way -- he managed grain and soy futures portfolios for regional farmers at a global firm at the Chicago Board of Trade. Looking to start a family and flex his creative muscles a bit more, he left the financial sector, took classes at the Siebel Institute in Chicago, interned at an award-winning brewery in Colorado, and ultimately made the leap to head brewer at Skeleton Key. Today, he manages the brewery operations, supply chain logistics, and finances for the brewery, all while raising his 3 amazing kids with his wife Kelly, who manages an animal hospital in Glen Ellyn. His favorite SKB beer is our "Friends Don't Lie" American Pale Ale.