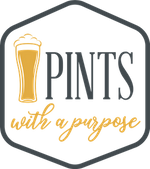 Great Beer! Great Cause!


Join UCP Seguin and Skeleton Key Brewery for a night of beer education, tasting, raffles, and raising funds for children and adults with disabilities. This one-hour virtual event takes place Thursday, June 17th from 7:00 - 8:00pm. Staff from Skeleton Key will provide a brief lesson about each beer and provide insight into their brewing process. 
Beers included in the tasting:
"7th Evil Ex" Schwarzbier (Black Lager)
"Cold Fresh Joy" Helles-style Lager
"Friends Don't Lie" American Pale Ale
"Your Dungeon or Mine" Barleywine


In partnership with: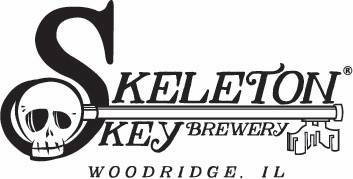 Event Details
---
Thursday, June 17, 2021
7:00 pm - 8:00 pm


8102 Lemont Rd #300
Woodridge, IL 60517
630.395.9033




Meet the Brewers:
Emily Slayton, Owner and R&D, Skeleton Key Brewery

Emily began homebrewing with a kit gifted to her by her siblings more than 12 years ago, and the hobby quickly became a passion that brought together her favorite things: beer, experimentation, and wild botanicals. Prior to opening Skeleton Key Brewery in Woodridge 5 years ago, she worked in Marketing as a copywriter and branding specialist. Today, she owns Skeleton Key with her husband and her brother, teaches beer classes at the brewery and for the College of DuPage's Business of Craft Beer Program, and serves as Vice President of the Board of Directors for the Illinois Craft Brewers Guild, where she contributes to educational, legislative, and engagement efforts. Her favorite SKB beer is our "7th Evil Ex" Schwarzbier.