Village of North Riverside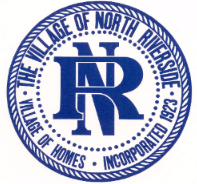 The Village of North Riverside truly is "a small community with a big heart". From Village leadership to members of the community, North Riverside has been a wonderful friend to UCP Seguin.
Working in conjunction with philanthropic former Mayor Richard N. Scheck, the Village provides holiday cheer to UCP Seguin participants with the delivery of donated of gifts to all who receive services from the organization. From backpacks to alarm clocks to lunch boxes, the Village makes sure that UCP Seguin participants have something under the tree that will be put to good use.
Over the past several decades the North Riverside Police Department has gathered large collections of unclaimed bicycles from around the Village. As part of their spirit of generosity, they have donated many of these bikes to UCP Seguin participants. The bicycles have provided individuals with disabilities with a sense of independence and freedom as well as a way to stay active and engage with their community.
The Village welcomed UCP Seguin and its participants with disabilities with open arms when the Scheck House, a group home on 7th Avenue that opened in 1993, and has continued its support for the past more than two decades. North Riverside utilized UCP Seguin crews as a part of it Senior Services snow removal program. Village officials also support UCP Seguin throughout the year by participating in special events and other activities. Taking their cue from former Mayor Richard N. Scheck, other North Riverside officials – including but limited to past Mayor Ken Krochmal, current Mayor Hugh Hermanek, Village Administrator Guy Belmonte, and Mayor's Administrative Assistant Sherri Belmonte – have fully embraced the UCP Seguin cause.
North Riverside is truly a community that cares. The Village provides valuable services to its senior citizens, reaches out to those in need with Neighborhood Block Captains, and continually draws new businesses and providers into the community. UCP Seguin and persons with developmental disabilities are ever thankful for these public servants who exude the essence of philanthropy.