The Arthur Foundation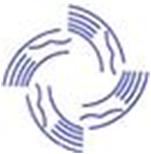 The Arthur Foundation, through its many years of generous contributions, has been a bulwark of support to the west suburban community that comprises its footprint of services. Based in Riverside, Illinois, The Arthur Foundation "is committed to the tradition of community service first established at the turn of the 20th Century by Dr. Arthur MacNeal, who began what was to become MacNeal Hospital in his Oak Park Avenue home in Berwyn, Illinois." Since its establishment in 2000 with proceeds from the sale of MacNeal Hospital, The Arthur Foundation has provided major philanthropic support for innovative programs in healthcare, education and human services.
The Arthur Foundation has been especially generous to UCP Seguin and the people with disabilities we serve, contributing $700,000 in grants in support of our mission and purpose. A major portion of these grants provided us with significant seed money for our SEGUINWORKS/Seguin Enterprises operations, through which UCP Seguin has been able to offer gainful work to persons with developmental disabilities, while also generating discretionary income to help support organizational operations. Other grants helped underwrite costs of our various fitness and exercise activities, as well as cover initial efforts with the BraveHearts Therapeutic Riding & Educational Center – all of which has helped to enrich the lives of people with disabilities, while contributing to their health and well-being.
The Arthur Foundation represents the best of what a major philanthropic institution can offer…and UCP Seguin and individuals with disabilities have been the welcome beneficiaries of its ample generosity.