Riverside Township Mental Health Board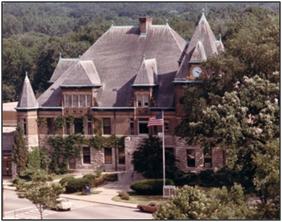 Philanthropy takes many forms, whether it is from individuals, organizations, foundations, businesses, community leaders or public officials. The Riverside Township Mental Health Board is emblematic of local government's commitment to supporting charitable organizations that deliver much-needed services to local citizens.
Over the past decade UCP Seguin has been the beneficiary of this mental health board's funding through direct grants and event sponsorships. Providing essential support for UCP Seguin's community employment and life skills training programs and more, the Riverside Township Mental Health Board has helped our organization to render an array of high-quality, innovative services to Riverside Township residents with developmental disabilities. Given the eroding dollars from the State of Illinois, Riverside Township has played a significant role in filling the gap of funds to ensure UCP Seguin can sustain state-of-the-art services for Riverside Township residents.
The Riverside Township Mental Health Board was formed by referendum in November 1972. Its seven members are Riverside Township citizens appointed by the Township Supervisor, and confirmed by the Township Board of Trustees. They manage the funds collected through local taxes to fund community-based services for people with mental illness, developmental disabilities, or those affected by substance abuse. Through their allocation of funds, the Riverside Township Mental Health Board partners with community-based service providers to ensure the implementation of its philosophy – to sustain and improve the well-being of individuals, their attitude toward themselves, and their adjustment to the community and to each other while acting as a source of mental health and developmental disabilities information and as a representative of the community at large.
The Riverside Township Mental Health Board members' spirit of philanthropy is evident in multiple ways. In addition to allocating funds to UCP Seguin, several individual Board members frequent and support UCP Seguin's social enterprises, Seguin Gardens & Gifts and Seguin Auto Center. These individuals are model citizens – in both public and private domains – giving their time and their treasure to benefit community members with mental illness and developmental disabilities.