Riverside Township Lions Club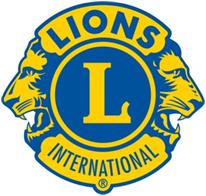 For decades community organizations have been the life-blood of local charitable support. The Lions Club, founded in Chicago nearly a century ago, is a shining example of what these service clubs have to offer to worthy causes, including UCP Seguin and people with disabilities. Under the leadership of Melvin Jones, the Lions Club of Chicago and its philanthropic members reached beyond business issues to address the betterment of their communities and the world. Since its inception Lions Clubs International has become the world's largest service club organization, with more than 1.4 million members in approximately 46,000 clubs in more than 200 countries around the world. Its efforts have been primarily focused on assistance to those with vision impairments, but its mission has broadened to address needs of, among others, persons with diabetes, hearing impairments, developmental disabilities, and autism. The Lions have also provided relief to communities struck by disaster, and individuals and organizations making specific requests from their community. Established in 1938, the Riverside Township Lions Club has been among the most impactful in the organization's vast network.
UCP Seguin has been the welcome recipient of the Riverside Township Lions Club's generous support since 2000. Through their Candy Day collections, Chicken Dinners and other fundraisers, the Riverside Lions have generated significant public support that has translated into funding for essential services to people with disabilities as well as other charitable causes. The Riverside Club has been blessed with visionary leaders and an energetic membership, reaching out to help UCP Seguin to provide top-notch services to children and adults with developmental disabilities, especially those with vision and hearing impairments. Typically any governmental assistance with vision or hearing conditions has been scarce or nonexistent, and the Lions Club has filled this gap to ensure the provision of these essential services.
In addition to its support of UCP Seguin, the Riverside Township Lions Club provides funds for over 30 regional and local nonprofits serving individuals in need, such as the Chicago Lighthouse for the Blind, Dogs for the Deaf, The Chicago Hearing Society, Pillars, Girls Scouts, Boy Scouts, The Scottish Home, Anti-Drug Programs in Riverside Junior and Senior High Schools, and All In For Ethan, a nonprofit which provides funding for Giant Axonal Neuropathy research. The Riverside Township Lions Club epitomizes the spirit of community service and philanthropy, making a huge difference in the lives of so many, including persons with disabilities served by UCP Seguin.