Riverside Junior Woman's Charity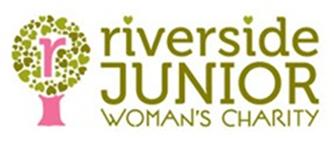 Formed in the 1930s from a small grass roots movement, today the Riverside Junior Woman's Charity (RJWC) is a vital charitable organization of over 100 women dedicated to myriad worthy causes within their community.
In 1937, Riverside resident Lorraine Bender was the creative force in making the concept of a young woman's club a reality. She and 35 other recent graduates of Riverside-Brookfield High School met at Miss Bender's home to establish the Club. Now nearly 80 years later the RJWC has a long and illustrious legacy of charitable support for the Riverside community. Club members wrapped bandages for the local Red Cross as part of the war efforts for World War II; helped to fund a bomber and Hell Cat fighter; provided Christmas cheer for residents of the Scottish Home; donated books to enrich the lives of mental hospital residents; purchased a hospital bed for a polio victim; provided funds for a local Youth Center and to the Brain Research Foundation; donated tickets to theater productions to area orphanages; sponsored spelling bees for elementary school children, donated free trees to beautify Riverside as well as funds for a new ambulance and equipment; provided an electric typewriter for a child with Spinal Musculature Atrophy and a wood burning stove for the local Scout Cabin; and hosted the Riverside Jump Jive 125 to celebrate its Riverside's 125th Anniversary .
The Riverside Junior Woman's Charity has faithfully and generously supported local charities, including UCP Seguin for the past thirteen years. Funds from RJWC have helped to enrich the lives of Riverside residents with disabilities served by UCP Seguin, providing for the purchase of a plethora of useful items and activities, including but not limited to: a computer and printer; exercise bikes; patio furniture and a gas grill; art lessons at Riverside Art Center; a dishwasher, washer, dryer and a lawn mower; rocker recliners; a television; a chest of drawers; and a host of other items to enable these individuals with disabilities to enjoy a "life without limits". The member women of the RJWC have a strong and authentic philanthropic impulse, one that has not only meant substantial contributions to UCP Seguin, but an impulse that has improved the quality of life for residents of Riverside in need of this indispensable charitable support.