Amy Jacksic & The Riverside Exchange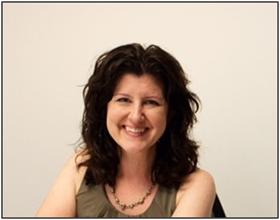 As a pro-active, energetic, community-minded individual, Amy Jacksic is ever-ready to spring into action to meet a community need. Last winter holiday season she learned of UCP Seguin's "Secret Santa" program to provide gifts to persons with developmental disabilities who have little or no family members. These individuals would not otherwise experience a major part of holiday cheer – gifts received due to the generosity of others.
Amy recruited friends and other local community members through an online community message board. She explained her desire to come together as a group to donate holiday gifts to several individuals served by UCP Seguin. As a result, 24 Riverside residents – as part of the "Riverside Exchange" – answered the call and provided gifts, or cash to purchase gifts, for ten very fortunate persons with disabilities who live in Riverside Township and other nearby communities. Because one woman listened to a need and asked others to help, this kindhearted community of people, many of whom were first time donors to UCP Seguin, ensured a happy holiday season for people with disabilities in several group homes – and demonstrated yet another shining example of philanthropy.
In addition to organizing community-wide giving to individuals with disabilities at the holidays, Amy gives generously in other ways. Seven years ago she resurrected the Riverside Farmer's Market, running the very successful Market during the summer and winter months. Amy has also been an active PTO Board member at her son's Central elementary school and acted as Board President for two years. She has served on the board of the Frederick Law Olmstead Society, a civic-minded group dedicated to sustaining Olmsted's vision for Riverside, and helping to create and sustain a tranquil village focused on humanity, natural landscaping, and a sense of community.
While Amy has only recently come to know UCP Seguin, she has championed the cause of inclusion for people with disabilities, guaranteeing that her local community acted generously and selflessly during the holiday season.