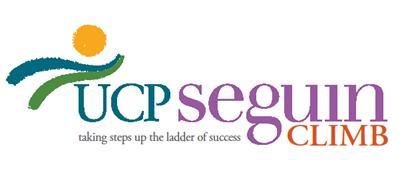 The UCP Seguin CLIMB Program is designed to meet the needs of young adults with disabilities graduating from high school, to support them in meeting the challenges of adult life. UCP Seguin has long championed community-based services designed to provide productive, meaningful activity for persons with developmental disabilities. Through UCP Seguin CLIMB, UCP Seguin is offering its innovative services to DuPage County and surrounding communities.


Taking Steps Up The Ladder of Success
Participants in the UCP Seguin CLIMB program are provided with a full range of day services to enrich their lives and promote their personal growth.Individuals are offered services and supports that include, but are not limited to:
Employment, including job placement at community-based worksites
Vocational training and volunteer opportunities in community venues
Social and recreation supports utilizing community-inclusive venues
Activities to build life skills, from making personal purchases and doing laundry to creating works of art and preparing meals, within an array of community environments
Engagement in educational and enrichment experiences in community-integrated settings
Access to assistive technology to facilitate greater involvement across an array of experiences and activities
UCP Seguin CLIMB provides for a more innovative, community-integrated, person-centered service and support model increasingly desired by people with developmental disabilities and their families.


How Can You Help?
Consider hiring a CLIMB participant to meet your business needs
Employ a CLIMB participant as a volunteer for your business or organization
Refer us to a business or organization you know who needs workers and/or volunteers (hospitals, libraries, retailers, offices, non-profits, local governments, etc., or who can provide a range of productive, meaningful experiences (recreation, the arts, etc.)
Help provide enrichment experiences and activities through your own direct engagement (social-recreational activities, the arts, and otherwise), either through your own business/organizational offerings or as an individual


For information about UCP Seguin CLIMB, contact:
Jesse Castro
708.222.4606
email