How The Seguin School Began
Mary Brigitte Brozovsky Wiebelt Waxes Poetic about 70 Years of Pioneering Services to People with Developmental Disabilities


In fall of 2019, UCP Seguin welcomed an extra special visitor from its original founding some 70 years ago. Having returned to Chicago for her high school reunion, Mary "Brigitte" Brozovsky Wiebelt graciously made a point of checking in with an organization that meant so much to her and her family.  Brigitte is the last surviving member of her family and the younger sister of Bonnie Brozovsky, one of the first students at the original "Seguin School" which was founded in 1949. On her visit Brigitte toured our Seguin Gardens & Gifts and Seguin Auto Center social enterprises, talking with UCP Seguin's staff to learn all she could about what we are doing for people with developmental disabilities, some seventy years after her sister began her stint at this innovative organization. After her visit, Brigitte wrote to us in more detail about her own family's involvement in the origins of UCP Seguin.  Here is Brigitte's story about how and why the "Seguin School" began from her perspective.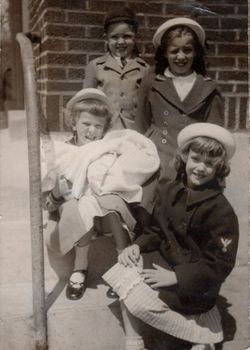 I would imagine that each person involved with UCP Seguin of Greater Chicago could wax poetic about all the opportunities and benefits that this organization has provided to them.  I am especially happy that, on a recent visit back to Illinois, I found UCP Seguin once again.  UCP Seguin is bigger and better than ever!  Yet, I saw the same basic logic and ingenuity displayed at the gift shop and car center that I had witnessed as a child in the 1950s, during the many times that I was at the Seguin School.
The Seguin School, as it was originally called, is a part of my family's history since the late 1940s.  My parents, Helen and Bernard Brozovsky, found themselves searching for help, advice, and a life for my oldest sister Bonnie.  When Bonnie was born in 1942, there was no such assistance for children with developmental disabilities. My parents were a part of a handful of parents who started to meet together.  They talked and educated themselves about what might be, and they dreamed.
I do not know who in their group found a beacon of hope in the writing of Dr. Edouard Seguin.  In the 1800s, this French-born American psychiatrist pioneered educational methods for teaching people with developmental disabilities. As early as 1840, Dr. Seguin opened the world's first school to education people with developmental disabilities.  He created a school, which permitted people with disabilities to live in the community and achieve their potential in society. The information and hope that Dr. Seguin provided, prompted the Berwyn parents to name their new Illinois school after him.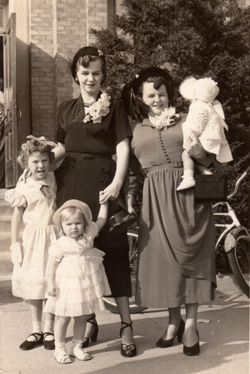 My parents had told me that Seguin School first met in space provided by a Berwyn church.  After a time, the number of involved families grew.  The need for more space and services prompted parents to plan for a freestanding school.  Of course, that involved money and they decided to go and see the local banker.  That idea made sense on its face:  you go to the bank because that is where the money is. Realistically, it was a bit more complicated. What this group of "dreamers" proposed was relatively unheard of in Illinois at that time.  There were no schools or services for the population of people with disabilities.
Some 40 years later, more of the whole story came my way.  After reading my mother's obituary in a South Florida newspaper in 1989, a man showed up at my parents' door.  I did not know who this man was, but after he composed himself, he told me, "Some 40 years ago, a group of parents had come to my Berwyn Illinois bank.  I seriously confess, they did NOT have a chance in getting any money out of me!!  However, there was an outspoken woman in the group, she had a clear plan and ideas, and boy-oh-boy, she was determined.  To this day, I laugh when I think about it! Within 30 minutes, I was writing them a check!  By the way that woman was Helen".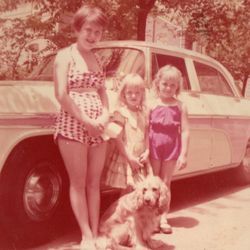 Yikes, I thought, I must be totally "out of the loop" because I am the youngest child in the family!  Why wasn't this information ever mentioned to me before? But then again, I had a mother that was busy as a VA nurse.  She had three children, a husband, and a house to talk care of…maybe it was old news by the time I came along.  I did sit and think back though.  I thought about how I watched my Mother multi-task and make things happen.  Therefore, this new information was not far-fetched.  When my father arrived, I conveyed the story to him.  He nodded and said, "yes, you know your Mother!"
My father told me some other information concerning the Seguin "Pioneer Parents". They went as a group to hear Dale Evans speak in downtown Chicago, sometime in the 1950s. Many people from back in the day would remember the Hollywood Super Stars: Dale Evans and her husband Roy Rogers.  They had their precious daughter Robin in 1951.  Robin was born with Downs syndrome. Her parents were confronted with questions and decisions, just like the group of Berwyn parents were.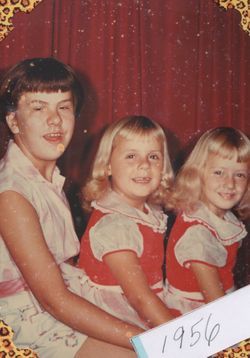 Dale Evans went on to explain her family's experiences in the book: "Angel Unaware". She wrote this book after the heartache of losing Robin when she was just two years old. Dale Evans went on to tour around the United States.  She spoke to parents about keeping their children at home and working to teach them to the best of their abilities. That was powerful news for the Seguin "Pioneer Parents".  This group of parents were in uncharted territory, but here was the Super Star of the Day confirming their idea for a school.  Yes, Dale Evans reaffirmed their ideas and applauded their efforts.  She was a wonderful, powerful, and positive boost to them all.
As an additional note, to all the sisters and brothers of siblings with a disability: What you will realize over time is your sibling is "Handicapable". You are probably the "slow one" on this learning curve.  It might take you some time to come to this realization of the truth. My Mother used to explain to me that only SPECIAL families are entrusted with this gift in their families. When you are growing up, you might not get it.  I clearly remember thinking, "Oh Mother! I want to watch cartoons after school, but Bonnie will only put on American Bandstand!"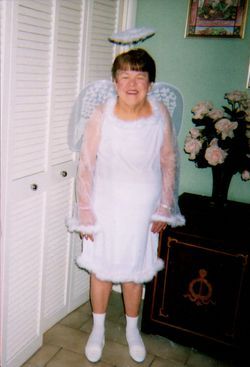 I can tell you in retrospect, this dear sister taught me more in a day than I ever could have learned in any school. Bonnie was quiet and loving.  She always had time to share with me, and lent a helping hand to anyone that needed it. Somehow, Bonnie could explain any situation in one sentence. She summed it all up the first day that she met my future husband, Bob. Bonnie quietly sat back and observed us.  With a smile she said, "They are the two Love Birds."  Bob never failed to respect and appreciate her vote of confidence.  Bob was kind and considerate to Bonnie.  As she got older, he did all that he could to protect her. I fondly remember the time that Bob asked Bonnie what she wanted for Christmas.  Bonnie looked at him squarely and said, "Bob, I need a puppy dog!" all I can tell you is that he drove straight to the store and selected the biggest and best stuffed dog you ever saw.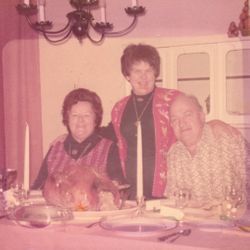 To all the parents out there, Helen and Bernard would tell you to have a "Plan" and be "Determined to help your child". You can figure out what is right for your child. Today, there are people to help you, such as UCP Seguin.
All families touched in a "Special Way" would gain some insight by reading Dale Evans book, Angel Unaware. This is a story of love and loss, by a mother that inspired a group of parents from Illinois. I hope you enjoy the photo of Bonnie; she was the angel in the Brozovsky family.